A 21st Century Service Management Solution.
Operational improvements for respiratory equipment management
A Better Process for Managing Respiratory & Biomedical Fleets
Managing the service of defective respiratory equipment is one of the most overlooked areas for business improvement. Until now.
We have fundamentally changed the way HME providers manage their respiratory assets requiring service or PMs. The combination of Quality Biomedical's QText™ notifications, QTag™ service labels, and our QConnect™ portal reduces costs, improves the speed and accuracy of generating RMAs, prevents lost equipment, and improves fleet visibility. What more can you ask for?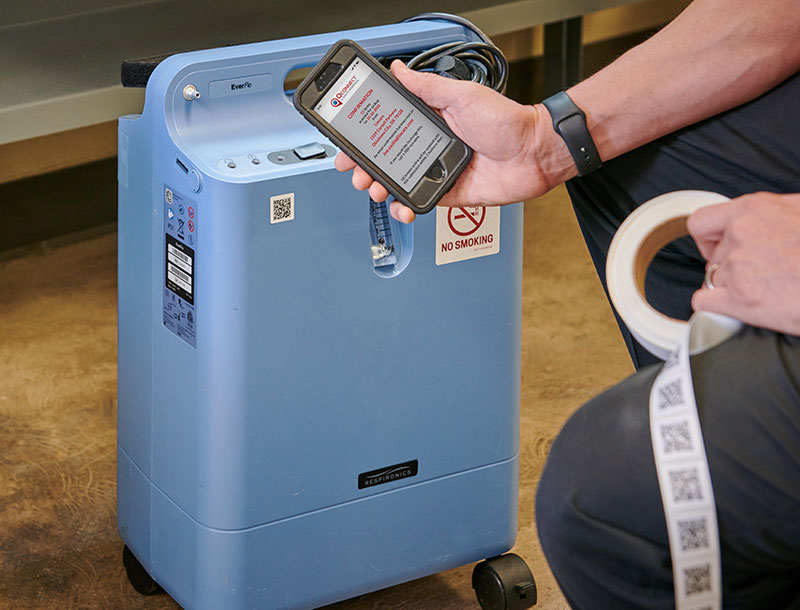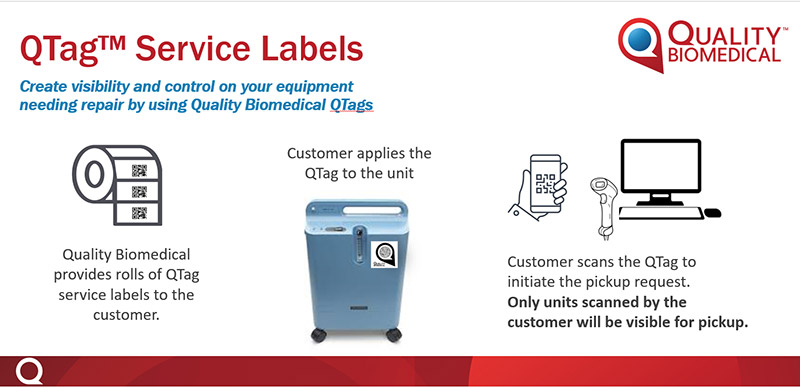 Scan and Track Electronically
QTags are as simple as:
Label your equipment.
Scan the QR code with a mobile device.
Done. Units are scheduled for pickup.
A Quality Biomedical driver is automatically notified to pick up your devices. They are entered into the QConnect portal so every pickup, every delivery, every piece of equipment is accounted for in real time.
Building A Better Workflow
With QText, you receive a text notification when a driver is scheduled to be in your area. You can either reply with the number of devices for pick up or apply and scan a QTag on each unit. They'll be automatically entered into our online portal, and the pickup will be scheduled.
QText, Qtags, and QConnect help you:
Reduce the cost of equipment service administration
Scale faster with a more efficient business process related to equipment service
Track your assets from your door to ours — and back again
Ace regulatory audits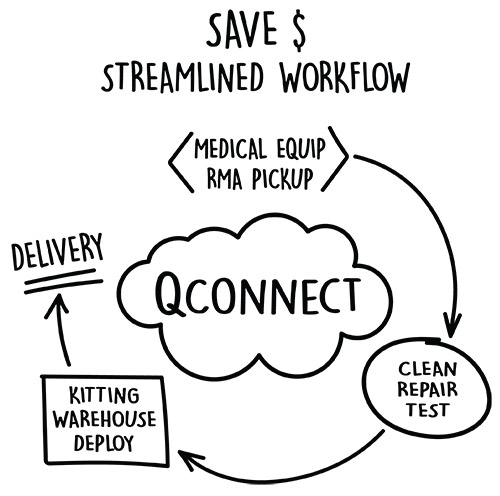 Want A Demo?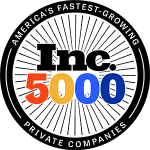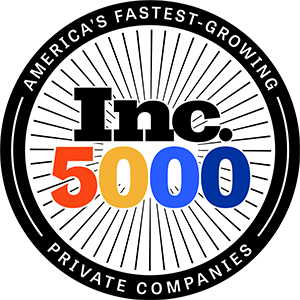 We have helped thousands of healthcare providers reduce costs and streamline service management. It's one of the reasons why Inc. Magazine recently named us the 155th fastest growing health services company.
To activate QText, text the word "QTEXT" to 855-402-6789.
If you'd like a personal demo of how QText, QTags, and QConnect can save you time and improve your workflow, give us a call. We'd be happy to set up a time to show you the latest and greatest in health tech!