A 21st Century Service Solution.
Join the new era for medical equipment management
A New Era in Equipment Management
No longer can you afford to rely on a paper trail to track equipment service. With budgets tighter than ever, inventory must be managed closely. And basing decisions on lagging financial metrics just won't cut it anymore.
Fortunately, the combination of Quality Biomedical's QTag™ service labels and QConnect™ portal are revolutionizing how medical devices are managed.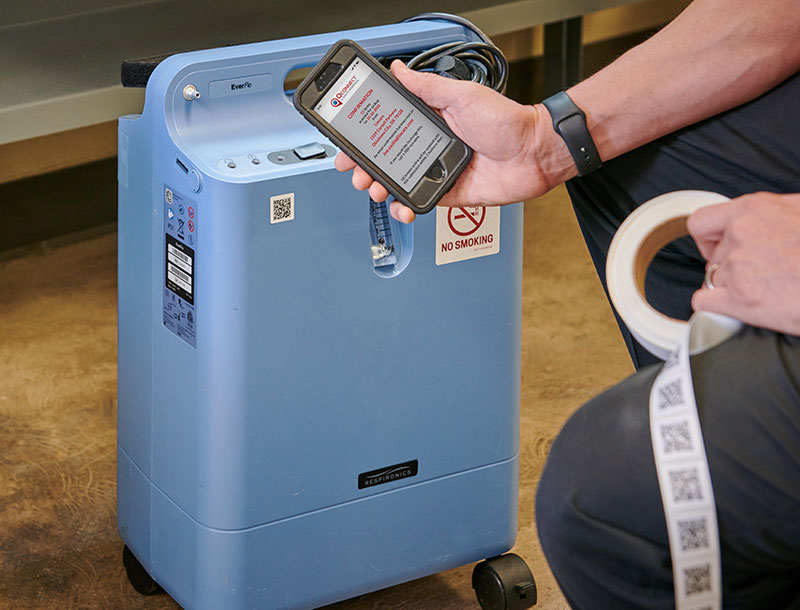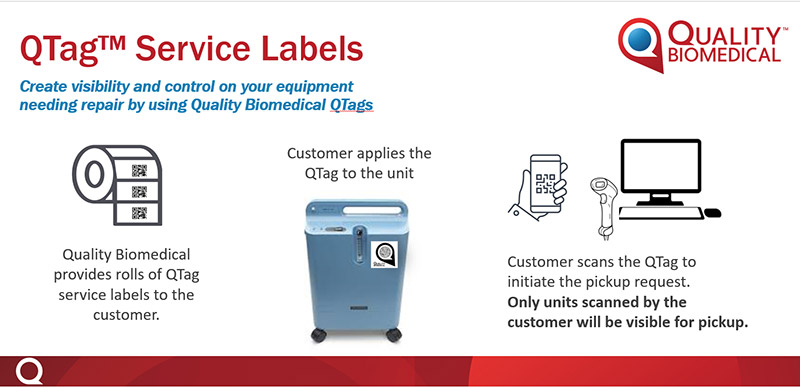 Scan and Track Electronically
QTags are as simple as:
Label your equipment.
Scan the QR code with a mobile device.
Done. Units are scheduled for pickup.
A Quality Biomedical driver is automatically notified to pick up your devices. They are entered into the QConnect portal so every pickup, every delivery, every piece of equipment is accounted for in real time.
Build A Better Workflow
QTags and QConnect help you control costs, scale easier, and better manage your healthcare supply chain and staffing so you can:
Simplify your staff's service workflow
Scale with fewer supply chain growing pains
Future-cast equipment service trends
Ace audits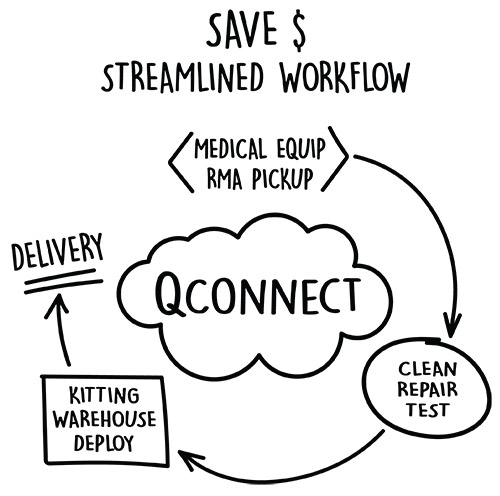 Get A Demo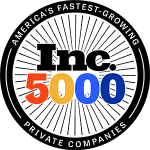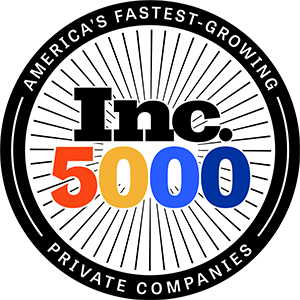 We have helped thousands of healthcare providers reduce costs and streamline logistics. It's one of the reasons why Inc. Magazine recently named us the 155th fastest growing health services company in the nation.
If you'd like a personal demo of how QTags can save you time and improve your workflow, give us a call. We'd be happy to set up a time to show it to you the latest and greatest in health tech!