Actionable Information is Power
Introducing Q-Connect Intelligence.
Our cloud-based SaaS portal (Q-Connect) was built from the ground up for today's distributed healthcare providers.
Build Better-Managed Workflows
Through greater efficiencies and our Q-Connect equipment management hub, we deliver dashboard visibility in-the-cloud and up and down the entire reverse supply chain process. From generating RMAs and approving estimates to quickly retrieving and reviewing service histories, we give you the information you need, when you need it.
Portal: Stay A Step Ahead
Decision-making based on lagging financial metrics won't cut it anymore. To effectively report operations and logistics performance to executive leadership, you need streamlined workflow oversight and real-time control. Q-Connect provides it.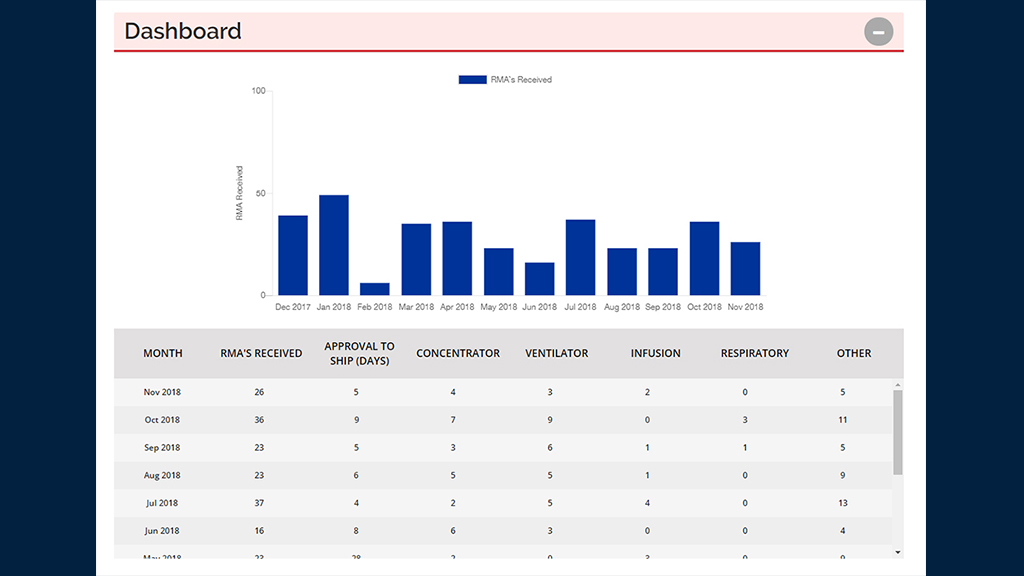 See equipment service trends
Our web-based solutions allow you to see trends such as the number of service requests by category, over time, reported by branch and by product so you can see the detail behind the spend and manage more effectively.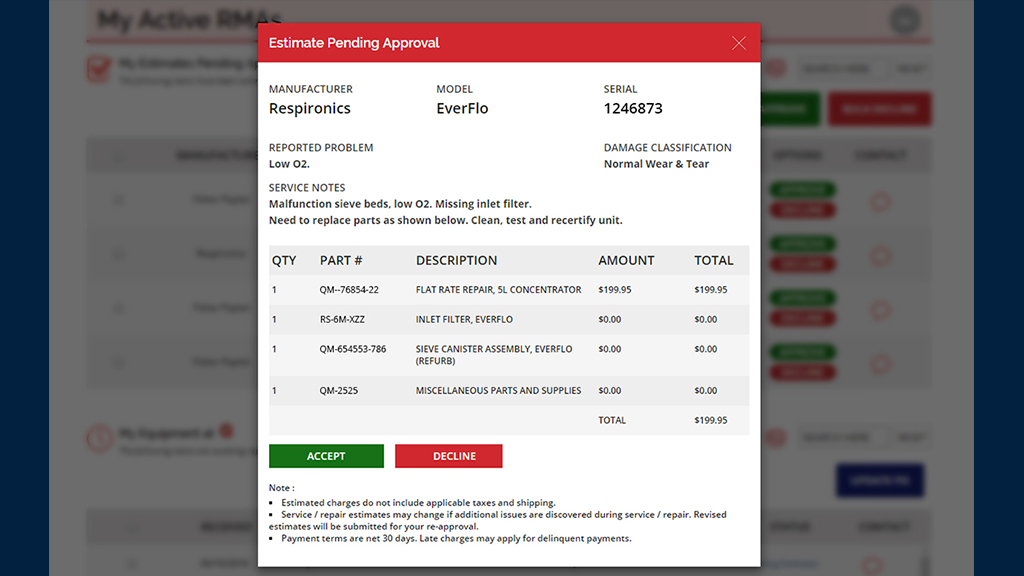 Improve staff efficiency
With Q-Connect, RMAs are created, pickups are scheduled and tracked online, and detailed estimates are a click away. This efficiency shaves hours off of your team's time so they can focus on patient care.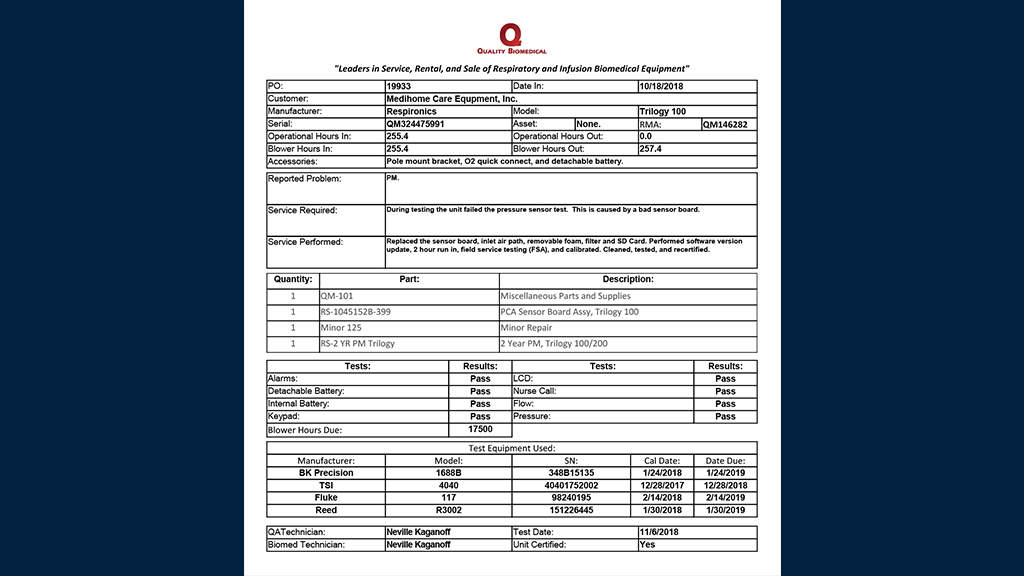 Online service records help you "ace the audit"
Ditch the paper filing cabinets and related administration efforts. All equipment service records are maintained in the cloud for immediate retrieval so you're always prepared if an accreditation audit or liability claim occurs.
API Integrations Transform Data into Insight
Our Q-Connect system is integrated with Brightree, allowing your team to efficiently work in one software application.
Not working with Brightree? Ask us about integrating directly into a custom-designed system.